Surplus Inventory in Philadelphia, PA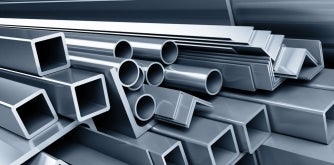 McKnight Steel is constantly turning over its inventory, and offers any remaining surplus material to its customers at discounted rates. Material Test Reports and Certificates of Compliance are available with surplus material shipments. Please contact sales for more information on these products.
Our staff is prepared to identify and anticipate your needs. Please get in touch with us today!
Surplus Inventory
Aluminum Flat Bar, 6061-T651, 0.500" Thick X 7.000" Wide X 10.500" Long, +0.125", 28 Pieces
DOM 1026 A-513 Type 5, 3.5″ Outside Diameter X 0.5″ Wall Thickness, 27 Pieces at 45″ and 29 Pieces at 60″, Domestic Manufacturer, Material Test Reports available
316 Seamless Tubing, ASTM A213, A269, 0.625" Outer Diameter, 0.035" Wall, 66" long each piece, 100+ pieces, Material Test Reports available
The Metal Experience
In Business Since 1954
Family Owned and Operated
Material Test Reports Available
Domestic and DFAR Compliant Material Available
Company Trucks Deliver within a 120 mile radius of our Philadelphia location
Delivery by Common Carrier Across the United States
Close Working Relationships with an Assortment of Industry Professionals