Tubing, Metals & Pipe Products in Philadelphia, PA
WE SUPPLY TUBING AND PIPE FOR ALL YOUR NEEDS
At McKnight Steel, we specialize in the wholesale distribution of carbon, stainless, aluminum, and alloy tubing and pipe products for commercial and industrial projects. We have an extensive in-stock assortment of tubing and pipe in round, square, and rectangular shapes. Processing options include cutting, deburring, chamfering, and threading. Regardless of the size or scope of your project, we are confident that we have the materials you need to get your job done.
As an industry leader, McKnight Steel maintains an extensive selection of Tubing and Pipe products in various metals, grades, shapes, and specifications at competitive prices. And volume pricing is available.
Other Metal Products
In addition to its tubing and pipe products, McKnight Steel & Tube Co. sells a variety of other Metal Products, including angle, channel, bar, rod, beam, and plate in various dimensions and sizes. Material is available to a variety of ASTM specifications and in a variety of grades. Industry-standard and specialty sizes are available in both imperial and metric measurements. All material can be cut to length, and deburring, chamfering, and threading services are also available.
As an industry leader, we strive to provide you with:
DFAR compliant material
Material to ASTM specifications
IMPERIAL or METRIC sizes
Material Test Reports are available with the shipment
Material can be provided cut to the desired length
Deburring, chamfering, and threading services
Metal Products Sourcing
Metal products are made for a wide variety of commercial and industrial applications. The style, shape, and construction method are all factors to consider when purchasing metal products. Our products are sourced from quality certified suppliers to ASTM standards and with accompanying Material Test Reports. Our expert team can help you to find the best product for your project.
We also have expertise in locating difficult-to-find products. With our wide range of industry contacts, we will help you find what you need.
Metal Products Delivery
McKnight Steel offers company-truck delivery in a 120-mile radius of our headquarters, and uses trusted common carriers for deliveries throughout the United States.
Value Added Services
If you require fabrication work, let us know. We partner with value-added businesses with tube laser, bending, threading, welding, and other processing options.
Value Added
Through trusted companies:
Precision Cutting
Laser Cutting
Threading
Welding
Deburring
Our Commitment To You
With over sixty-eight years in the industry, our success is built upon the dedication and reliability of our people. We strive to remain a leading metal service center with the highest quality customer service and do so by developing and maintaining beneficial relationships with our customers and suppliers. At McKnight Steel & Tube Co., we pride ourselves on having the most knowledgeable and professional staff available to answer your questions.
McKnight Steel is the go-to metal supplier for:
Machine Shops
Metal Fabricators
Mechanical Contractors
Metal Distributors
Equipment Manufacturers
Construction Companies
Motor Sport Industry
Our staff is prepared to identify and anticipate your needs. Please contact us today.
We train and educate our staff in order to identify and anticipate your needs.
Item

Size

Specifications

Alloy Tubing and Pipe (4130-4142)

.125″ to 20″ OD

ASTM A513 Type 5; ASTM A519; AMS 6360; AMS T 6736; Mil T 6736B

Aluminum Tubing and Pipe (3003, 5052, 6061, 6063)

.188″ to 16″ OD

ASTM B210; ASTM B221; ASTM B241

Carbon Tubing and Pipe

.125″ to 48″ OD

ASTM A53; ASTM A106; ASTM A500; ASTM A512; ASTM A513; ASTM A519

Nickel Tubing and Pipe (Monel, Inconel)

.125″ to 18″ OD

ASTM B161; ASTM B730; AMS 5580, AMS 5581, AMS 5589, AMS 5590; Mil T 1368

Stainless Tubing and Pipe (304, 316, 321, 310)

.063″ to 26″ OD

ASTM A213; ASTM A249; ASTM A269; ASTM 312; ASTM A511; ASTM A554

Titanium Tubing and Pipe

.250″ to 3″ OD

ASTM B861; ASTM B862; AMS 4941; AMS 4942; AMS 4943; AMS 4944

Driveline; Honed ID Tubing

.250″ to 6″ OD

ASTM A513 Type 5; ASTM A519

Hydraulic Fluid Line; Boiler Tubing

.125″ to 4″ OD

ASTM A178; ASTM 214; SAE J524; SAE J525

Ornamental Stainless Tubing

.500″ to 6″ OD

ASTM A554

Sanitary Tubing

1″ to 6″ OD

ASTM A270

Chrome Round Bar

.5″ to 12″ OD

ASTM A108

Alloy Flat Bar and Angle (4130-4142)

.125″ to 6″ Thick;

.5″x.5″ to 8″x8″

ASTM A29; ASTM A108; ASTM A304; ASTM A322; ASTM A572; ASTM A588

Aluminum Flat Bar and Angle (6061, 6063)

.125″ to 6″ Thick;

.5″x.5″ to 8″x8″

ASTM B211; ASTM B221; ASTM A6061; AMS 2772; AMS 4116; AMS 4117; AMS 4128; AMS 4150; AMS 4160; AMS 4161

Carbon Flat Bar and Angle

.125″ to 6″ Thick;

.5″x.5″ to 8″x8″

ASTM A29; ASTM A36; ASTM A108; ASTM A304; ASTM A529; ASTM A572

Stainless Flat Bar and Angle (303, 304, 316)

.125″ to 6″ Thick;

.5″x.5″ to 8″x8″

ASTM A276; ASTM A479; ASTM A480; ASTM A582; AMS 5639; AMS 5640; AMS 5653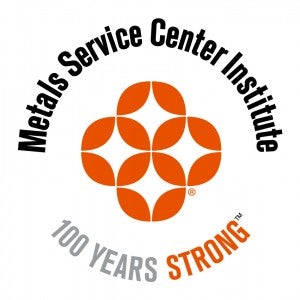 The Metal Experience
In Business Since 1954
Family Owned and Operated
Material Test Reports Available
Domestic and DFAR Compliant Material Available
Company Trucks Deliver within a 120 mile radius of our Philadelphia location
Delivery by Common Carrier Across the United States
Close Working Relationships with an Assortment of Industry Professionals