McKnight Steel: Your Trusted Local Metal Tubing Supplier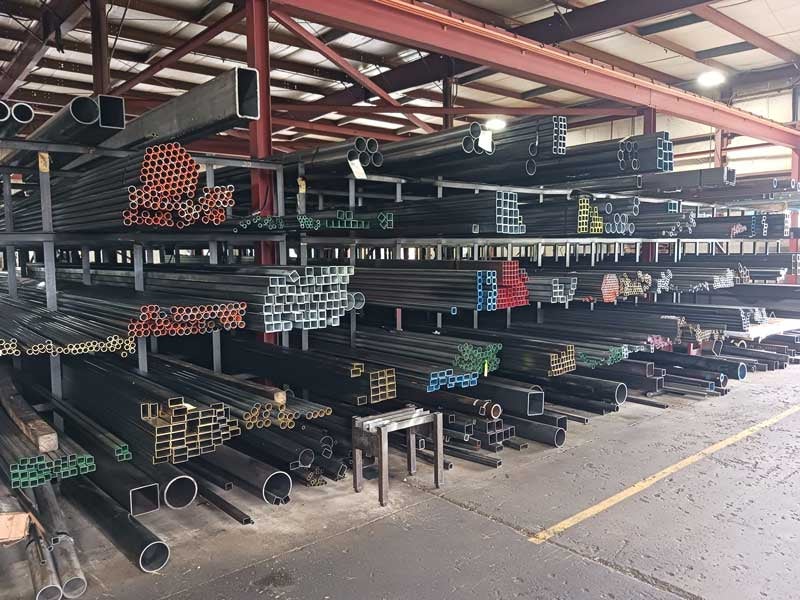 When it comes to sourcing metal tubing, quality and reliability are important. If you are seeking a dependable local supplier in the metal tubing industry, try McKnight Steel. With a commitment to excellence, a rich history, and products meeting ASTM specifications, McKnight Steel has established itself as a top choice for metal tubing needs.
A Legacy of Excellence
McKnight Steel, a family-owned business with decades of experience, has a legacy of excellence that extends back to its founding. Established in 1954, McKnight Steel has become an integral part of the local community, providing metal tubing and related products to a diverse range of industries. Over the years, the company has built a reputation for consistently delivering quality products meeting customer specifications.
Diverse Product Range
McKnight Steel's commitment to quality extends across a diverse range of metal tubing products. Whether you're in the automotive, construction, fabrication, manufacturing or other industry, McKnight Steel has tubing products that meet your needs. Material is available to ASTM specifications with accompanying material test reports. Product offerings include:
Round Tubing: From standard sizes to custom orders, McKnight Steel offers round tubing in dimensions for a variety of applications.
Square and Rectangular Tubing: Perfect for structural applications, square and rectangular tubing are known for strength and versatility.
Mechanical Tubing: Designed for a wide range of mechanical applications, this tubing is ideal for those seeking reliability and durability.
Stainless Steel Tubing: When corrosion resistance is essential, McKnight Steel provides a range of stainless steel tubing options.
Aluminum Tubing: For lightweight yet robust solutions, aluminum tubing is sought after in industries where weight is a critical factor.
Unmatched Customer Service
McKnight Steel works to provide exceptional customer service. Our experienced team is ready to assist you in choosing the right tubing for your specific application, offering technical expertise and guidance through the process. Whether you have questions about ASTM specifications or need assistance with a custom order, we are here to support you.
McKnight Steel's success is in its customer-centric approach. We view each customer as a valued partner and strive to build lasting relationships based on trust and mutual success. This approach is reflected in several key aspects of our operations:
Competitive Pricing: McKnight Steel maintains competitive pricing, ensuring that customers receive excellent value for their investment.
On-Time Delivery: Recognizing the importance of timeliness, McKnight Steel is committed to delivering orders on schedule so customers meet project deadlines.
Responsive Customer Support: McKnight Steel's sales team is readily available to assist with inquiries, orders, and technical assistance. They prioritize responsiveness and aim to provide solutions promptly.
Conclusion
McKnight Steelworks to serve its community as a quality local metal tubing supplier. With a legacy of excellence, a commitment to quality, and a diverse product range, McKnight Steel works to earn the trust of its customers. When you choose McKnight Steel as your metal tubing supplier, you're not just getting a metal product; you're gaining a partner dedicated to your success.